Released: AYA Cancer Action Plan 2020-2025
Mahere Tautapa Mate Pukupuku Taiohi
On March 1st 2021, The AYA Cancer National Action Plan 2020-2025 was released. 
This plan was developed in response to the insight provided and obtained by the Network since its establishment. It is a collective representation of significant consumer and provider input. Within the plan, this input has been translated into specific national priorities with complementary actions to attain success and achieve optimal and equitable cancer care delivery for all young people in Aotearoa.
GOAL: By 2025 all young people diagnosed with cancer in New Zealand will have equitable access to high quality medical and supportive care regardless of where they live, their age or ethnicity.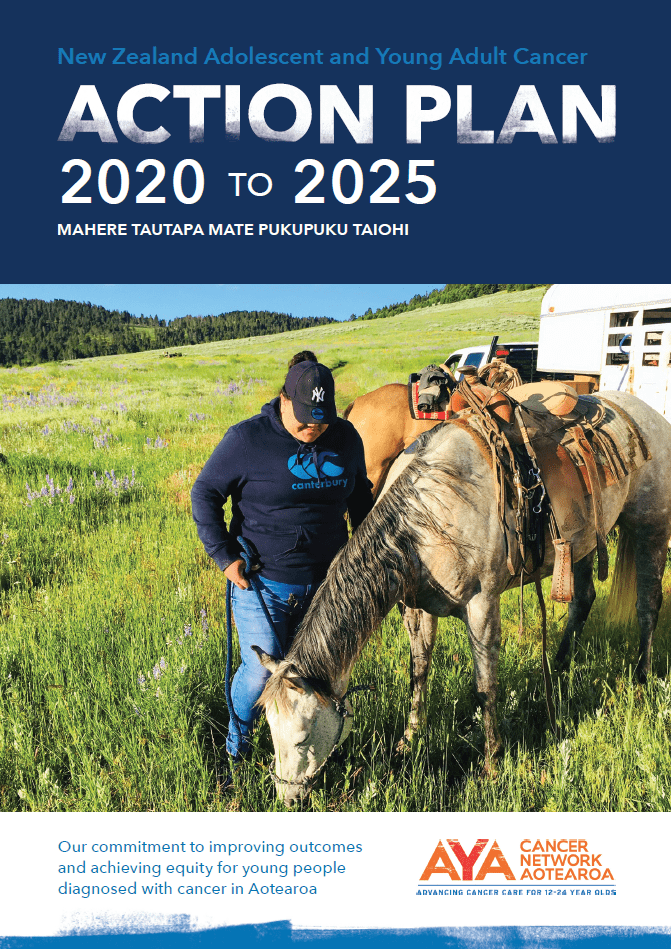 Please take time to watch the video below. Our Consumer Advisory Group put this together following the cancellation of the launch event at the Ministry of Health in Wellington due to Covid-19. It provides a heartfelt explanation of what they hope the new AYA Cancer Action Plan will achieve.